Where do we start in digitizing our manufacturing operations? one may ask. While there is no easy answer, the solution lies in starting not from the top down, but from the ground up, focusing on the digital transformation roles and responsibilities of the key people in your plant.
Digital transformation in process manufacturing is not only a priority, but now an essential step forward as the world encounters and adapts to a more digital world. To put it simply if you do not adjust your processes to embrace digital change, your competitors will (and may already have) outproduce, outshine and outsell you.
Transformation Teams
Digital change has been slow until now though it has been steady. PLC and DCS systems were manufacturing's digital beginnings and thankfully there is so much more available now to further digitize operations and minimize downtime, improve your process, enhance data management, data sharing reporting and increase profitability. A truly connected enterprise will be adaptable and agile, allowing it to keep abreast of changes in the operating environment.
Plant roles play an essential part in the digitization of process manufacturing and all can contribute to a seamless digital transformation within your facility. Each role embraces digital change and transforms the process from the inside out. By focusing on these roles and the duties and responsibilities within each of them, plant digitization can lead to a well-oiled machine whose comprehensive outcomes depend on and benefit from.
Where do we start in digitizing our operations? one may ask. While there is no easy answer, the solution does lie in starting not from the top down, but from the ground up, with each role's responsibilities and contributions enhancing the other, adding to and building on the next, for a comprehensive digital enterprise and solid, data-based reporting.
Integrating sources of plant data is a good place to start, along with the processes themselves becoming digitized for maximum outcomes. In this article we will focus on the various roles in the plant, their responsibilities and how each one can contribute to digital transformation.
Digital Transformation Roles & Responsibilities
The Operator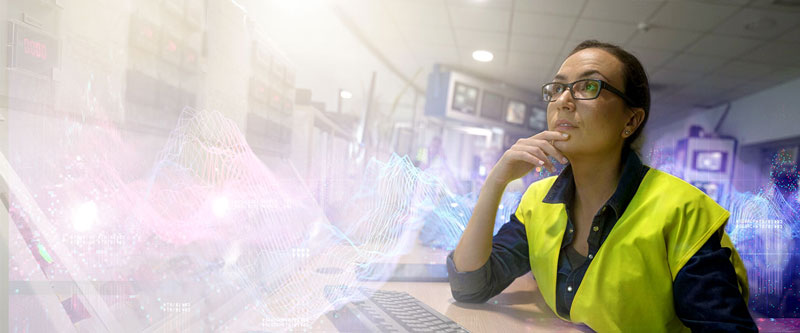 The Operator's Role in Digital Transformation
Checking process conditions (temperatures, pressures, line speed, etc.) are an essential task for an operator. These process conditions could have readings directly on the machine with valves or buttons to adjust as needed. With more and more digital transformation in manufacturing these process variables are being set up with PLCs to create a digital tag. This tag can be read through an OPCDA server and visualized throughout the plant on computers, in offices, control rooms and meeting rooms. They can also be set up with a DCS to control the process from the control room rather than having to walk the floor to adjust speeds or valves.
The process variables need to be monitored to produce quality products. There are ranges for each process variable and additive when making a product, if these get out of range, the final product could be outside the final specification. Limits can be drawn on gauges, written in an SOP (Standard Operating Procedure) or set up as limits for alarming. These alarms could appear either on the DCS or data visualization screen to alert the operator a variable needs attention.
To consistently make quality product, operators must communicate with the lab tech to verify the product is within spec. This communication between the lab and operators has been traditionally done through verbal communication, walkie talkies, phone calls, etc. To digitize this process, the lab tech enters tested values into a data visualization program or a lab information management system (LIMS) database. These values can be displayed on dashboard with the specifications next to them. The operator can then see when specification values are out of spec and adjust the process, or when values are trending up/down and adjust the process to keep the product within specification before making bad quality product.
Operators are also responsible for keeping track of a product and lot being produced. This can be done manually with pen and paper or entered digitally into a database.
At the end of the shift operators need to pass key information to the next shift. This can be done with a hand off meeting to verbally discuss, a physical notebook to log key points or a digitalized version of a notebook. With digitalized versions of reports there is opportunity to relay information to multiple control rooms or locations of the company's operations at once.
The Lab Technician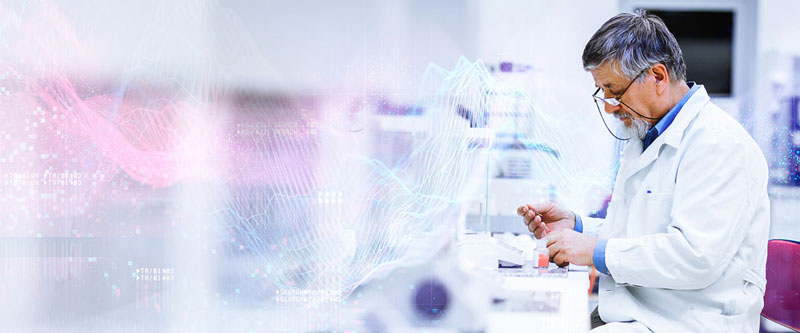 The Lab Technician's Role in Digital Transformation
Lab quality testing is an essential part of process manufacturing. Thorough testing of each batch quality results allows for production of the scheduled product. Because other roles such as process engineer and operator rely on the outcomes of lab testing, getting the lab quality data seamlessly disseminated is essential to smooth operations.
Testing multiple variables of the product and comparing it to specifications, manually testing the product, recording the result, and manually comparing the finished product to specifications are among the lab technician's duties. If the lab tech is entering data into a digital system, limits can typically be saved for different products, speeding things up.
The lab tech would manually test the product, enter the results in a program, and the LIMS system would flag if the result were out of spec. Furthermore, a lab tech can set up the test, a machine conducts the test, the result is then fed to the LIMS system where the value would be flagged if the test is out of spec. performing these tasks digitally is a tremendous time saver and process.
In summary, lab techs are ultimately responsible for testing the final product and passing or failing it to be sold. Digitizing these tests and the corresponding data streamlines and accelerates the entire lab test process.
The Process Engineer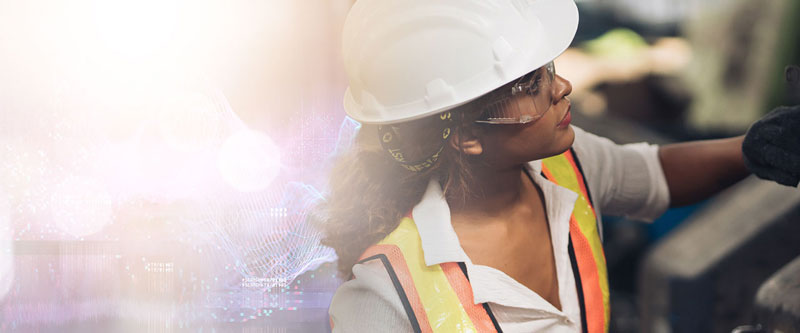 The Process Engineer's Role in Digital Transformation
Process Engineers, often called by other titles including chemical engineers, often have a range or duties including product development, process optimization, documentation of SOPs, setting up automatic controls/PLCs, ensuring equipment reliability, communicating with superintendents, operators, lab techs, maintenance managers and customers.
Process engineers monitoring the entire manufacturing process on a daily, weekly, and monthly basis to identify improvement opportunities and evaluate the condition of the assets and processes.
Most sites have an existing system for maintenance requests. A physical system may exist where staff hand writes the issue, area, and other important information and hand deliver it to the maintenance department. Alternately, there could be a system set up to email the maintenance department with pictures attached. A program may be used to submit maintenance requests. This system would provide a unique ticket number, automated status updates, and other key information. Such a program would allow engineers or the maintenance department to see history thus being able to identify repetitive issues, such as a part needing replacement. Digitizing maintenance can help create a preventative maintenance schedule, to replace the part before it is no longer performing, resulting in sub-par product quality.
Another way for engineers to monitor the process is through data visualization. When data is stored, the history can be viewed, and users can identify irregularities, trends, and cycles in the process to help identify root cause when upsets occur. Engineers might set up their own alarms, separate from operator alarms, to keep track of events and determine if an optimization project is possible.
Process optimization and product development are important tasks for project engineers. Engineers may develop and conduct trials to continually optimize the process and develop new products. They often use the Six Sigma DMAIC (Define, Measure, Analyze, Improve, Control) method to do this. The Define step is typically completed by a stakeholder, a superintendent or plant manager. Once the project is defined the engineer moves into the measure step.
The measure step can take many forms, physically measuring, counting, or documenting a process. Collecting necessary data can be time-consuming. With more of the data being digitized, data collection is already done.
Engineers need to organize and collect data to analyze it. Once the data is collected it can put into Excel, Minitab, or other programs to be analyzed. By doing comparisons and statistical analysis, with the help of process knowledge, an improvement plan can be created.
Engineers will work with operators and lab techs to work through their improvement plan. Typically, the plans will include information that the operators and lab techs will have to record to give back to the engineer to determine if an improvement was made. The plans can be printed off and hand to those involved, and the necessary data collected on sheets of paper.
If a program/graphic/database was being used then the engineer could create an improvement plan within said program, then the operator/lab tech can enter necessary values directly, making the data accessible instantly to the engineer. After the project is complete and an improvement was made, a SOP is written and saved.
In his role, the engineer needs to communicate this change to all necessary personnel. The SOP could be saved locally on each computer, in a shared file, on SharePoint, or as a link within a program that has versioning so users can go back and see what changes were made and when. To alert others of the changes, an email can be sent out to supervisors to communicate to their shift, or if a digital notebook is available, a message can be sent to the necessary areas with a link to the newly updated SOP.
As mentioned above, engineers can be responsible for writing and maintaining SOPs. SOPs can be stored in binders in the control room, saved on control room computers, or a shared folder. There are also programs that can save versions of documents so users can see what changed and when. Operators and lab techs would then use the SOPs when performing a task or testing. It is important for operators to be notified of changes made to the SOP. This could be the engineer sending out an email, or a program with a preset list sending updates to emails. Engineers could also have a notification set up on the operator's computer.
The Plant Manager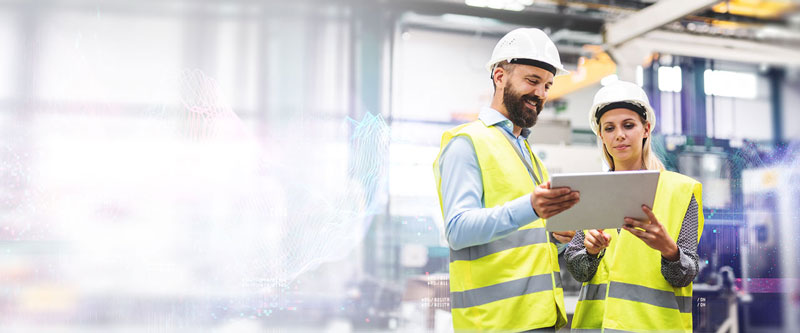 The Plant Manager's Role in Digital Transformation
Plant managers wear many hats and the hats they wear continue to multiply as plants face complexities and pressure to produce more with increased profitability.
Hiring good people – the key to running a digital forward organization is staffing with people in mind. Good, productive people run plants with data, not hunches or best guesses. They make data driven decisions that are the best for the organization and identify root causes through careful anomaly detection and analysis.
Good leaders know that to truly digitize operations at a plant you must start from the bottom and that every role is an important component to the whole and every person's contribution important.
Ron Baldus, CTO at dataPARC, advises "Clean data" is the key to successful digital operations. What exactly does clean data mean, one might ask? Clean data is the pure data, data-driven data, not hunch-driven data and the one version of the truth. With clean data plant managers and those who work for them can continue to make data and profit driven decisions. A good data visualization software that connects all data sources is a good place to start. With this connected software, extensive reports pulling on many data sources can be run to give the plant manager a key report with important information visible. If there is a problem in the operations, this reporting can allow the plant manager to identify the problem and task his engineers and operators with getting to the source and making the necessary adjustments, all based on fact and not best guesses.
Plant managers know that there are many important moving parts to a plant operation and getting reliable data is the lifeblood of a successful, profitable operation. The more digital the plant becomes, the cleaner data flows to all departments and roles and allows troubleshooting, reporting, and forecasting to be more and more seamless.
Another advantage to digitization at the plant manager level is transferring of skill, information, and expertise at the subject matter expert SME level. Many SMEs are getting close to retirement and in them a wealth of information, experience and methodology that is at risk of being lost. Through the digitization of reports and operations, the methods can be preserved and passed on to the next person assuming the role and responsibility, whether it an operator or an engineer or other essential role.
Looking Forward
Whether it is the operator, the engineer, the lab tech or the plant manager, all digital transformation roles and responsibilities in manufacturing contribute to the transformation of the plant. From the bottom up with effective communication and consistent data, downtime can be minimized, golden runs more common and seamless operations a daily reality.