Environmental Monitoring
dataPARC enables front line operations to have a clear understanding of environmental expectations and process compliance states.
Access to Necessary Data
Get the data you need to ensure compliance with environmental regulations. PARCserver's tag historian allows for customization of data collection speed and density for individual points.
Video
Alarms and Event Tracking
Track alarm events efficiently for process improvement and reporting.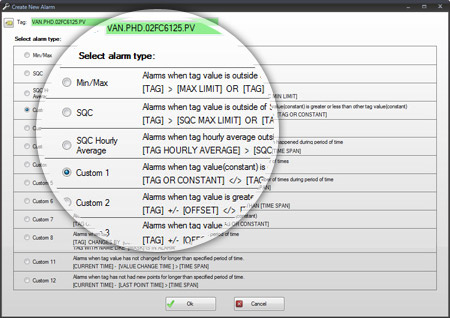 Event Detection And Notification
Use PARCalarm's rule-based alarm engine to build smart alarm definitions that reliably detect compliance events, including data loss, real time, and aggregate exceedance of regulation limits.
Apply deadbanding and filter out process downtime to minimize irrelevant alarms. Alarm event data can be forwarded to PARCview's Logbook, and notifications can be sent via email or SMS.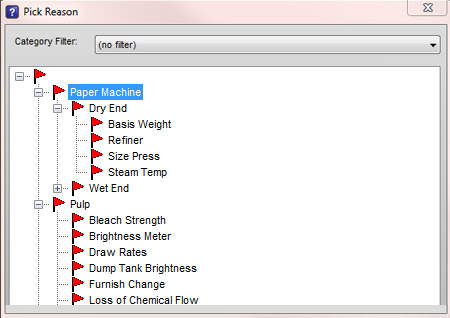 Assign Additional Information To Events
Attach additional information, such as operator comments or tag data-based evidence, to alarm events through several of PARCview's display types, including Trends, Alarm Lists, and Centerlines.
Structured reason trees with root causes and corrective actions allow operations to categorize compliance events for later reporting and statistical analysis.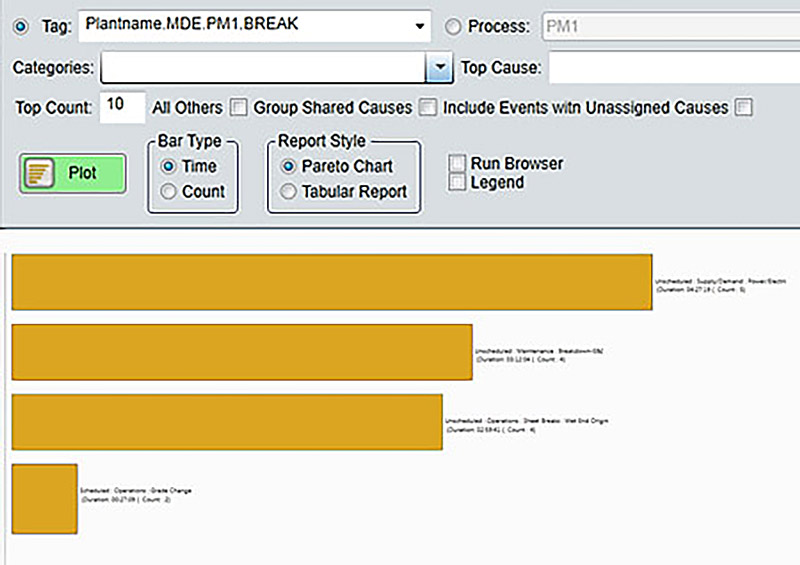 Simplify Review Of Event Data
Alarm event data can be viewed throughout PARCview from Trends, Pareto charts, PARCgraphics, and more. Any changes to the properties of an alarm event, such as start time, end time, or any additional information attached to the event, generates a complete Audit entry in dataPARC's database, insuring accurate tracking of the additonal information's source and any further modifications.
Download Our Datasheet
Click the link below to recieve a FREE overview on the benefits of using dataPARC to transform critical data into visual information for timely decision-making.