Operating Envelopes
Effectively compare all process parameters versus the appropriate targets (The Envelope), allowing the plant to reduce variability and avoid potentially harmful conditions.
Probable Comparisons
Our Centerline gives an at-a-glance comparison of current process variable values or historical aggregates against defined reliable operating ranges.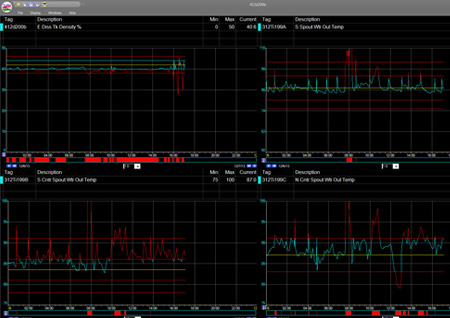 Configure The Envelope
Multiple limits can be established for each process data tag, and can even be associated with scripted and calculated tags. Tag limits can be entered directly as number values, reference calculated tag values, or use values imported from external databases. Furthermore, limits can be grade- specific, product-specific, or rate-specific.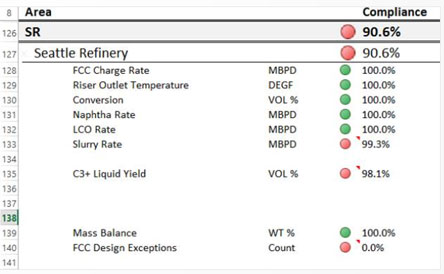 Compliance Reporting
Generate reports on critical process and equipment variables. These reports can include the percentage of time each variable was within its limits or centerlines, information on individual out-of-centerline events, and "rollup" percentages for different groups of data over a specified period of time (daily, weekly, monthly, etc.).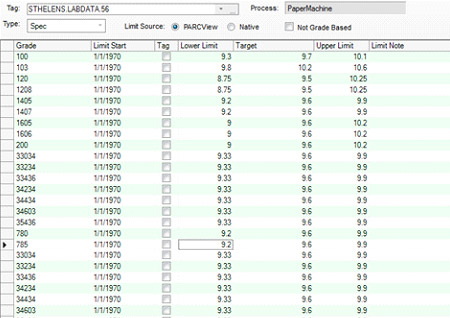 Universal Limits & Alarms
Limits and alarms that are set up in PARCalarm can be accessed from other dataPARC applications, including Trends, Graphics, Centerlines, Logbook, Histograms, and SQL Reports.
Control limits calculated from historical data
Limits based on OEM design specifications
Environmental and/or governmental compliance limits
Customer specification/product quality limits
Want to Learn More?
Click the links below to recieve a FREE PDF on the solutions dataPARC has to offer for Operating Envelopes.