Latest data historian release is optimized to share OT data for real-time plant operations and troubleshooting, enterprise and cloud data processing.
WASHOUGAL, Wash. (May 16, 2023) – dataPARC, innovators in industrial analytics and manufacturing decision support, today announced the release of its next-generation data historian platform, aimed at delivering federated plant operations data to engineering, technology, and operations teams. The new solution boasts improved performance, enhanced security, and broadened manufacturing intelligence capabilities. Notably, the platform's open design supports other vendor historians and enables seamless integration with third-party cloud AI, ML, and data warehousing applications, fostering enhanced efficiency and adaptability in the constantly evolving manufacturing sector.
dataPARC has been working with time-series data from the outset as an essential component of process engineering. The new data historian was designed to allow customers to harness machine data in new ways:
The new data historian was developed to quickly export data to train artificial intelligence/machine learning (AI/ML) models and for use by third-party vendors for analytics and other applications.
Time-series data can now be stored in different ways for fast, easy access across platforms, including the enterprise and the cloud.
The new data historian release has a 10X performance improvement for use cases with the dataPARC application stack.
"In the past, industrial historians served as a single source archive for all use cases and were primarily used by engineers, plant maintenance and operations," said Kevin Jones, Director of Sales and Marketing for dataPARC. "The convergence of OT and IT has changed that. Every participant in the value chain benefits from historian data, including the financial department, downstream and upstream suppliers, equipment suppliers and others. The classic single archive is no longer sufficient."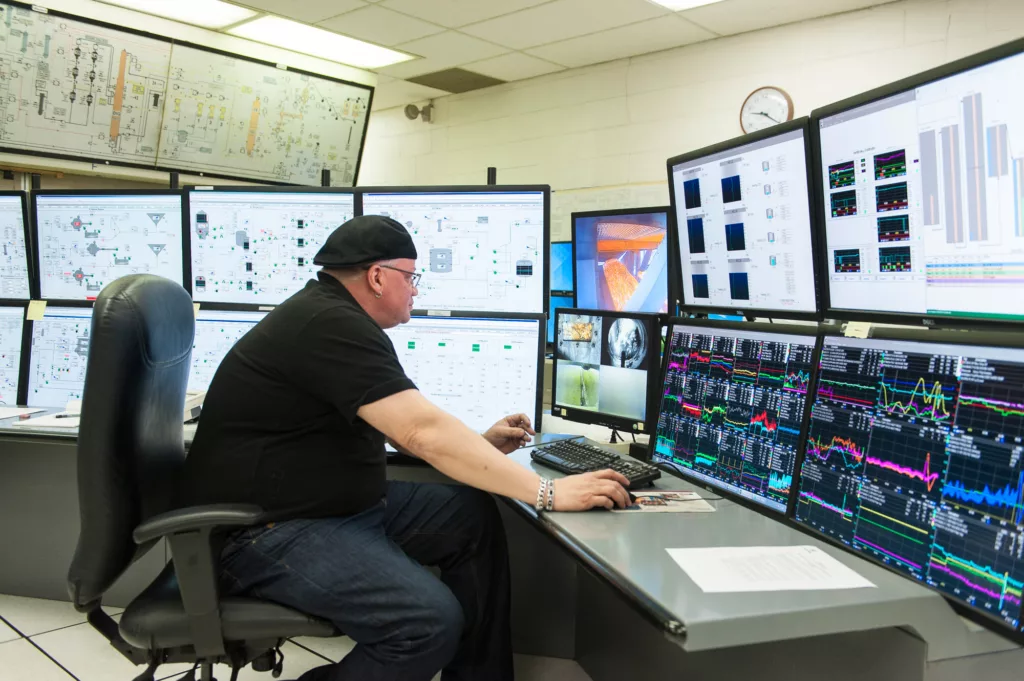 Often, time-series data is proprietary to a specific equipment or part of an automation vendor's larger suite of applications, making it difficult to apply that data in third-party applications. Democratizing historian data with an open system gives manufacturing intelligence teams more flexibility and the ability to leverage their data in other systems. 
dataPARC customers will see a significant increase in performance speed, cutting load times in half for custom calculations. Customers can also use dataPARC historian data to support AI and machine learning modeling in the cloud. For example, a predictive use case may have historian data transferred to the cloud for analysis and the modeled data delivered back to manufacturing operations management applications to highlight the source of potential or recurring maintenance or process upsets.
Another use case is to allow stakeholders to quickly access data regardless of where it resides. The goal is for every data call to perform as though the user is local to the data historian, ensuring that remote experts assisting multiple industrial plants experience the same performance as local plant engineers. With an emphasis on openness, the overall architecture allows for easy integration of other vendor historians and provides an SDK for third-party applications, ultimately enabling customers to efficiently leverage their existing and future investments.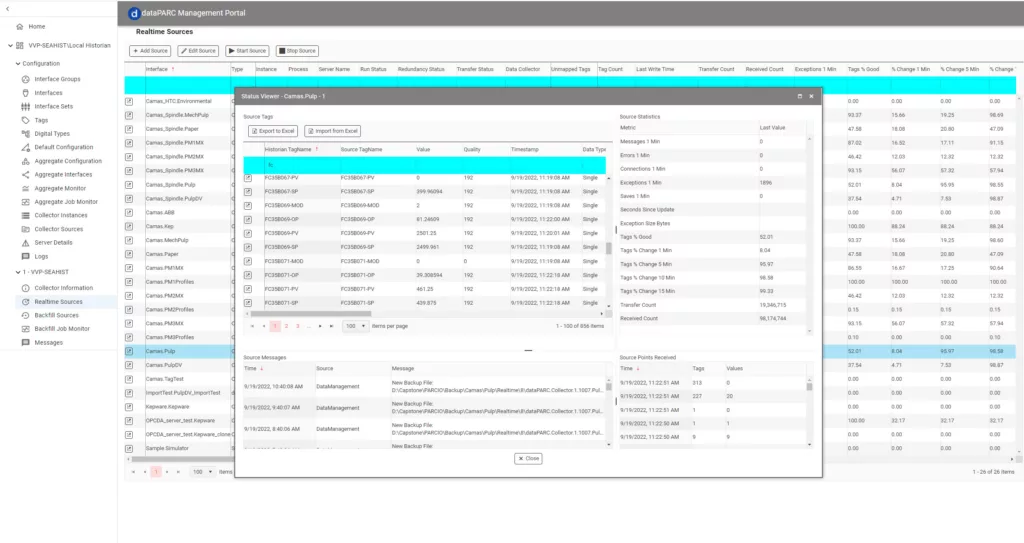 "dataPARC has been working with time-series data as long as anyone in the industry, and speed and performance are in our DNA," said Jones. "We also know these systems can be complicated, so we have made it easy to set up and manage with an extremely user-friendly interface." 
About dataPARC
Founded in 1997, dataPARC is a leading provider of industrial analytics and data visualization tools for process optimization and decision support. With a focus on serving the process industry, dataPARC offers historian and real-time analytics software for vertical markets such as oil & gas, pulp & paper, mining & minerals, food, chemicals & refining, and power & utilities around the globe.