Time Series Data Analysis Tools
Everything You Need to Achieve Peak Plant Performance.
dataPARC is a comprehensive solution for manufacturing process optimization. Improve efficiency, productivity, sustainability, and asset reliability with the industry's leading process data analytics and visualization toolkit.






Versatile Process Information Management Toolkit
Collect
Collect data from various sources in your plant and store time-series data for high-speed retrieval.
Connect
Integrate all your plant data to eliminate data silos and establish a single source of truth.
Analyze
Perform root cause analysis and discover opportunities for process optimization.
Operationalize
Maintain optimal operating conditions with real-time monitoring, control charts, alarms, & reporting.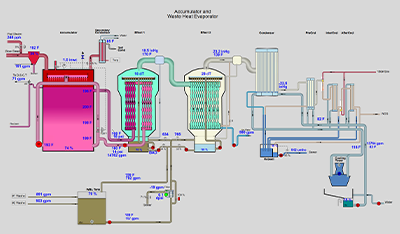 Process Displays
KPI Dashboards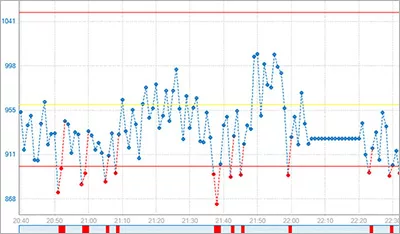 SPC Charts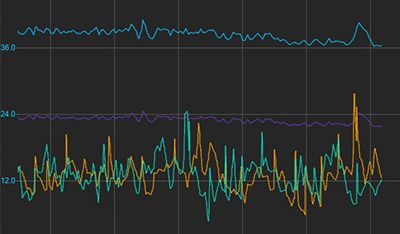 Advanced Trending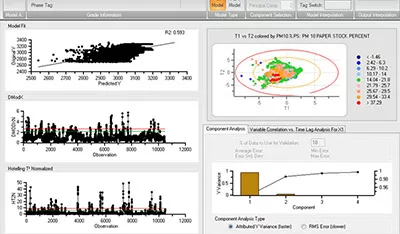 Predictive Modeling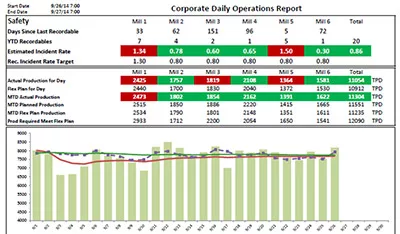 Reporting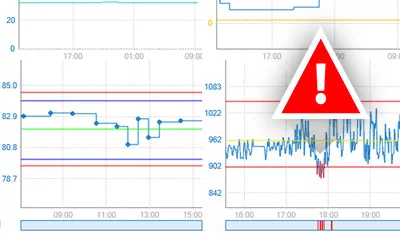 Smart Alarms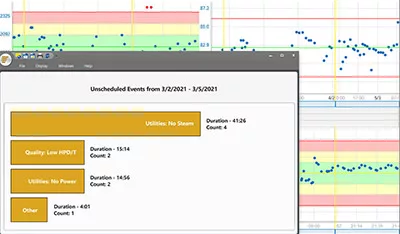 Downtime Tracking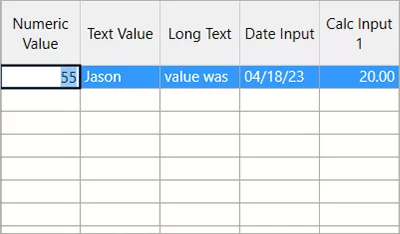 Manual Data Entry
Process Engineering Tools
Monitor, Troubleshoot, & Optimize Your Processes
Turbocharge your troubleshooting efforts and quickly find opportunities for process optimization.
Find the root cause of process interruptions quickly.
Reduce variability in costs & quality.
Minimize downtime with predictive models & smart alarms.
Compare current and historical data to identify performance trends.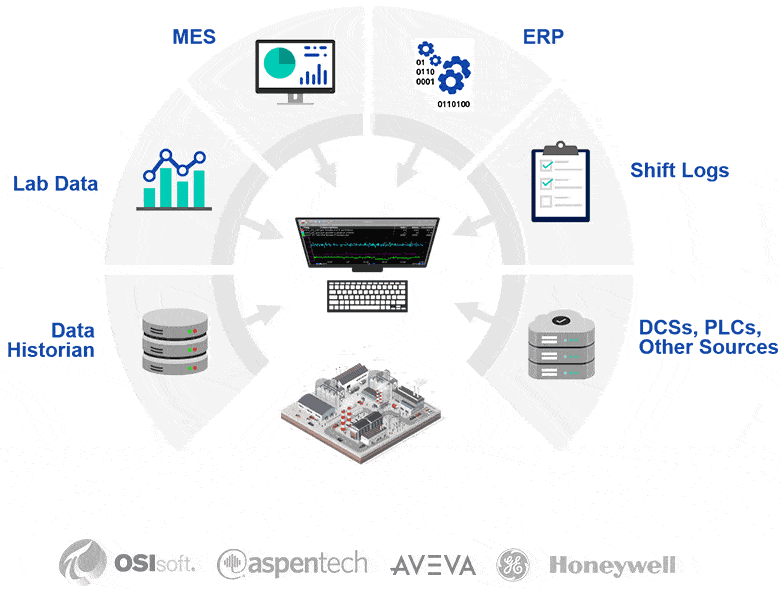 IT/OT Data Integration
Establish Your Single Source of Truth
PARCview provides a single source of truth for all your manufacturing data. Aggregate disparate data from machines and manufacturing systems such as ERP, MES, lab, & quality systems, to develop the insights that drive continuous improvement.
Integrate data from any source.
Aggregate data from facilities across the globe.
Combine disparate data into a single trend, dashboard, or report.
Connect via XML, SQL, Web Services, OPCHDA, & more.
Leverage existing historians: OSIsoft PI, IP.21, Honeywell, GE, Aveva, etc.
Find The Root Cause Faster
Mine richer insights from your data with dataPARC's industry-leading set of ad-hoc root cause analysis & trending tools.
Driving Industrial Digital Transformation Success for 25+ Years
Instead of having only lab people using the lab database and only engineering using the process information, it's all come together. The data is all available to operations, engineering, & managers.
Ryan Sullivan
Production Engineer

We consume nearly a dozen external data sources that help us enrich our data: weather data, power data, pricing data… dataPARC allows us to get more value of what we already have.
Tyler Fedun
Manager IT Operations

We were trying to optimize the largest facility in our company and dataPARC allowed us to overlay data – both lab and process – to break down perceptive barriers and make data-driven decisions.
Stan Case
Plant Manager

Analytics for Everyone
Designed to be easy to use by individuals from the plant floor all the way up to enterprise management, dataPARC democratizes your plant data and allows everyone to contribute to the data-driven optimization of your manufacturing processes.
Plant Floor
24/7 Decision-Making
Make it easy for operators to monitor and record process data in real time.
Empower 24/7 decision-makers
Improve early issue detection
Drive process understanding
Engineering
Process Troubleshooting & Optimization
Faster root cause analysis & predictive modeling.
Solve a problem in a single sitting
Define golden batches
Improve quality & reduce cost
Quality & Lab
Measurement & Control
Troubleshoot & prevent quality issues & minimize waste
Troubleshoot quality issues
Perform SQC for improved FPQ
Generate certificates of analysis
IT Operations
Enterprise-wide Data Integration
Connect data from disparate machines & manufacturing systems.
Connect to all existing systems
Futureproof. Integrate any new platforms
Use API to send data to other apps
Senior Management
Strategic Decision-Making
Monitor enterprise-level KPIs & site-level process and equipment statuses.
Respond quickly to process issues
Single-source of truth for operational data
Conduct more informed meetings
Data Scientists & SMEs
Advanced Analytics & Asset Analysis
Establish standards, KPIs, and best practices across the organization.
Eliminate data silos
Drive continuous process optimization
Apply successes across multiple sites
Common Applications
dataPARC's plant analytics tools will give you the insights needed to quickly optimize your manufacturing processes.
Operation Envelope & Setup
Production Cost Monitoring
Production Loss Tracking & OEE
Tank Inventory & Modeling
Core Solutions
dataPARC is a flexible industrial analytics toolkit built upon the promise of easy data acquisition & integration. dataPARC's core building blocks can be used to build any applications to meet your needs.
Trending & Root Cause Analysis
Quickly analyze and troubleshoot to find the root cause of process & equipment issues.
Process Optimization
Analyze, adjust, and control processes to drive improvements in quality & efficiency.
Production Monitoring
Monitor manufacturing production KPIs & downtime events for enterprise-wide visibility.
Quality Control
Real-time quality control tools for continuous or batch manufacturing processes.
OEE Tracking
Analyze, calculate, & report production loss from downtime, lost opportunities, & process slowdowns.
Download Our Overview Datasheet
Click the link below to receive a FREE overview on the benefits of using dataPARC to transform critical data into visual information for timely decision-making.