Fiber & Liquor Inventory Modeling
Integrated processes pose many questions. Remove the guesswork and make data-driven decisions in real time.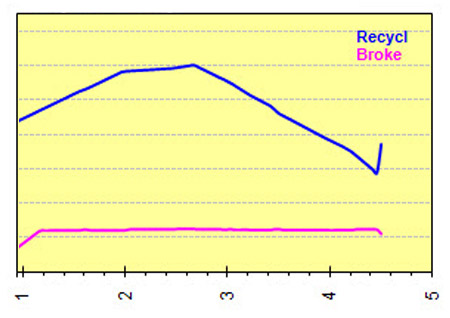 Predict Demand for Critical Resources
PARCtips calculates raw material needs and monitors intermediate tank levels to minimize rate changes and lessen the impact of maintenance interruptions. By leveraging historical data, PARCtips allows operators to accurately predict process needs in even the most complex production facilities. From two days to twenty, use PARCtips to predict future resource needs as far out necessary.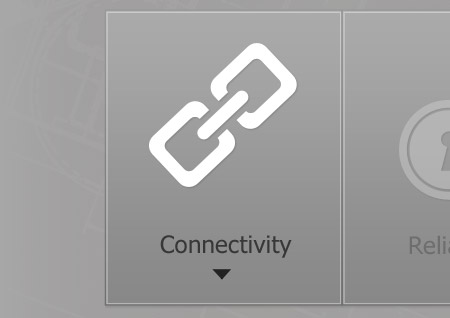 Import Downtime and Production Schedules
Eliminate time-consuming manual entry of production schedule data. Take advantage of PARCview's universal connectivity to access production schedule and recipe data directly from existing databases, making it even easier for operators to accurately predict process demands.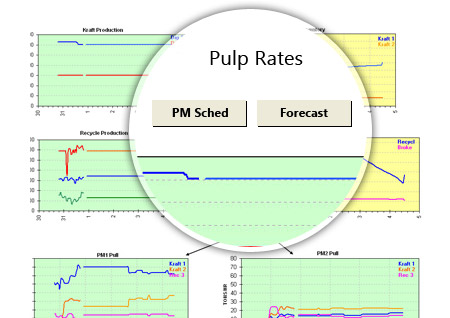 Single-Click Estimates
Convenient Smart Buttons allow operators to isolate points of contention with precision. Find the "Best Fit" for a process to adjust for volumetric violations, or optimize the rates of all process areas at once, all with a single click. Locate rate changes with an intuitive time slider.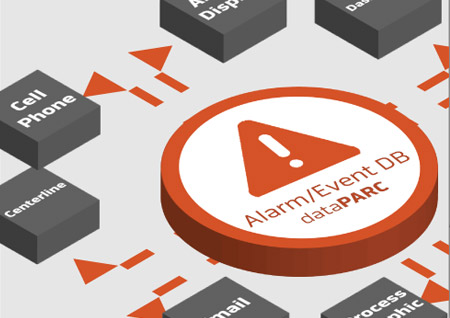 Notification of Predicted Issues and Reporting
Through integration with the PARCalarm engine, PARCtips can alert supervisors in advance of potential resource issues predicted by the model's projection of future conditions. Final production schedules can be presented as a PDF or as future production traces in PARCview's trending model.
Download Our Overview Datasheet
Click the link below to recieve a FREE overview on the benefits of using dataPARC to transform critical data into visual information for timely decision-making.